Ultra Premium Olive Oil – The Highest Quality Standard
The variety and options of Olive Oil may seem daunting at first, but we love helping people learn about it.  
Stop in at our shop or give us a call. 
We have also prepared a list of some of the terminology for your reference, click here to learn more. 

Ultra Premium (UP) is a new category of olive oil that recognizes the highest quality olive oil in the world. The UP standard was created in response to the growing need to separate high quality extra virgin olive oils from what dominates the so-called "gourmet" and "premium" olive oil markets as well as the broader category sold in mass markets under thousands of brands and private labels.
The UP standard is reserved for the finest extra virgin olive oils in the world. As such, the UP grade exceeds all existing European, Italian, Spanish, Greek, North American, Californian, or other standards for the grade known as extra virgin olive oil. In order to qualify for the UP grade, extra virgin olive oil must meet or exceed a comprehensive set of production, storage, transportation, testing, chemistry, and organoleptic requirements.
The Enchanted Olive in Harmony, PA is proud to feature only Ultra Premium designated olive oils. Tour our store and taste for yourself the unique and wonderful Ultra Premium Olive Oil flavors we have to offer. On each of our stainless steel fusti containers, you will find a flavor card that offers a description of the olive oil, ideas on how to use it, chemistry information, origin and the crush date.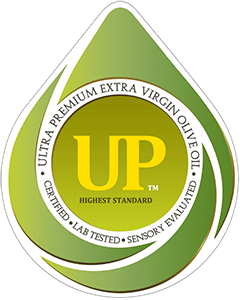 Bottle Capacities and Information
Purchase Products Individually
You can purchase products individually with the products below.   If you would like to purchase multiple products, please visit the Online Store or call the Shop. 
Fused & Infused Olive Oils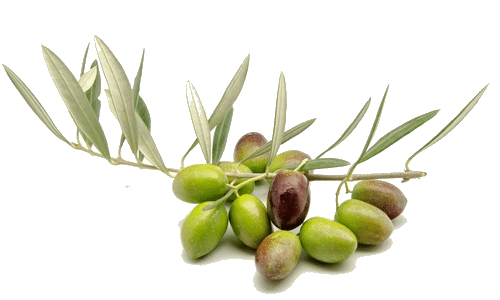 Current Base Oil:
Arbequina (Chile) May 2022 Pressing
Our infused olive oils are made with Certified Ultra Premium Extra Virgin Olive Oil from the current season and are then blended in small, artisan batches with 100% natural, organic essential oils.
*Our fused olive oils are made by crushing the fruit, pepper, or herb with the current season olive during the process of making Certified Ultra Premium Extra Virgin Olive Oil.
Looking to try something new?
Download our Pairing Guide for suggestions and ideas to create your next memorable meal.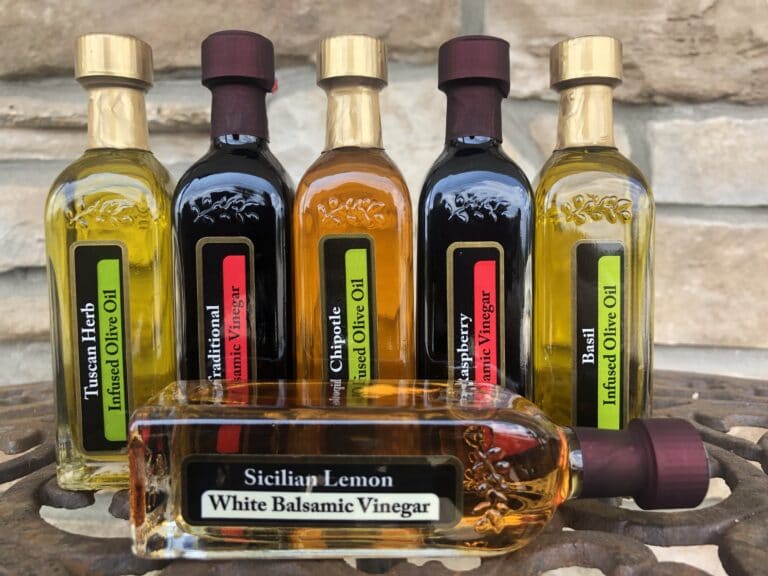 Our sampler gift sets make wonderful birthday, anniversary, holiday, and hostess gifts, and are a great way to sample some of our best products! Comprised of six small 60ml bottles, three olive oils and three vinegars, our gift sets are handpicked so that you can easily mix up some amazing marinades and vinaigrettes. We have two varieties from which to choose. $40/each
Favorites Assortment includes:
Tuscan Herb Olive Oil, Basil Olive Oil, Chipotle Olive Oil, Traditional Balsamic Vinegar, Raspberry Balsamic Vinegar, Sicilian Lemon White Balsamic Vinegar
Fresh & Fruity Assortment includes:
Lemon Olive Oil, Blood Orange Olive Oil, Persian Lime Olive Oil, Black Cherry Balsamic Vinegar, Pomegranate Balsamic Vinegar, Cranberry Pear White Balsamic Vinegar.