Olive Oils and Balsamic Vinegars
The Enchanted Olive is a specialty food store and tasting bar that offers an unparalleled opportunity to taste over sixty varieties of extra virgin olive oils as well as aged-balsamic vinegars from Modena, Italy. We specialize in offering Ultra Premium Extra Virgin Olive Oils, which adhere to rigorous quality standards that ensure these oils not only meet true extra virgin criteria but exceed world standards for olive oil quality.
While visiting our store, you will soon discover an entire world of rich and aromatic flavors and will instantly come to appreciate the distinctions that result from olive varieties, regional climates, and impeccable harvesting methods. Along with being a tasting retail store, we also serve as a resource for those especially interested in knowing the ample health benefits of our products as well as knowing the sources from which they are derived.
We strive to transform the way each person understands and consumes extra virgin olive oil and balsamic vinegar. We know that once our customers have sampled authentic, unadulterated oils and vinegars, they will no longer accept the substandard grades. Come in and taste the difference! 
Olive Oil
Ultra premium extra virgin.
Experience a fine selection of uninfused ultra premium extra virgin olive oils of which you can trace back to the country of origin. These are changed out twice a year to ensure you've got the freshest oils to choose from. Similar to apples in the grocery store, our oils are separated by varietal and they all taste different! 
Taste from our collection of over 20 flavored extra virgin olive oils. With flavors ranging from fruity to herbal to spicy, you're sure to find something for everyone in your family. 
Balsamic and Specialty Vinegars
Originated from Italy, this condiment is an aromatic, thick, dark, syrup-like aged type of vinegar, prepared by the reduction of cooked grapes. Balsamic vinegar, though popularly referred to as wine vinegar is not made from wine, but is prepared from grape pressings, whose fermentation process has been hindered. The best balsamic vinegar is prepared in the hills of Modena, in Italy, where unique and flavorful balsamic vinegar is formed. This vinegar is known to be a cut above the other types of vinegar. Unlike the sharp taste of vinegar, balsamic vinegar has a rich, sweet flavor. You need to taste it to believe it!
Choose from a wide variety of dark and white balsamic vinegars. Our balsamics are aged in the traditional solera method and are PGI certified to come from Modena, Italy. 
Balsamic Vinegar
Naturally aged.
Goods and Products
local Finds and more.
Here you will find all the other brands we sell in store. Locally crafted foods, custom gifts, and more! We have a large selection of olives, teas, spices, baking and soup mixes, jams, local honey, skin care, as well as many others. 
To transform the understanding and the use of extra virgin olive oil and balsamic vinegar by providing products of the highest quality, offering exceptional customer service, continuing to educate ourselves and our customers about the benefits of olive oil, and by contributing in a variety of ways to our community.
Get the latest news, offers and recipes!
Join Our Newsletter,  And Get Cooking!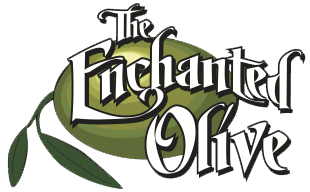 Here at The Enchanted Olive, we carry only the highest grade of ultra premium extra virgin olive oils and aged balsamic vinegars. At our specialty store and gourmet tasting bar, you will experience the exceptional quality of our products. 
Experience the Exceptional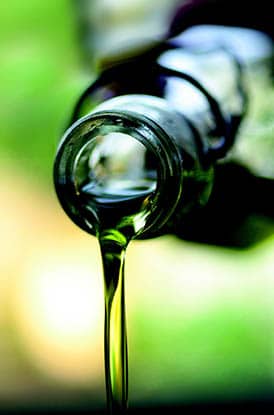 120 North Perry Hwy
Harmony, PA16037
Hours
Monday – Saturday 10:00 am – 6:00 pm 
Sunday – CLOSED
Offering the finest olive oils, balsamic vinegars, and more