The Enchanted Olive is a gourmet tasting store that offers an unparalleled opportunity to taste over fifty varieties of seasonal extra virgin olive oils from  northern and southern hemispheres as well as aged-balsamic vinegars from Modena, Italy. We specialize in offering Ultra Premium Extra Virgin Olive Oils, which adhere to rigorous quality standards that ensure these oils not only meet true extra virgin criteria but exceed world standards for olive oil quality. 
While visiting our store, you will soon discover an entire world of  rich and aromatic flavors and will instantly come to appreciate the distinctions that result from olive varieties, regional climates, and impeccable harvesting methods. Furthermore, we carry an array of locally produced spreads, sauces, & soups for your cooking enjoyment.
Along with being a tasting retail store, we also serve as a resource for those especially interested in knowing the ample health benefits of our products as well as knowing the sources from which they are derived. We provide our customers with an assortment of information from the nuts and bolts of the olive oil industry to best uses for our delicious products. Additionally, we offer fun, food-themed events that engage participants and spotlight our olive oils and balsamic vinegars.
Stop by to see all that we offer. If you're not able to visit our store, we do provide the option of online ordering. 

C

lick here to place an order.

 
…Thank you for visiting our website…
Starting October 1, 2015, we will no longer be accepting bottles for recycling.
We thank you for your continued support and we hope that you will carry on our tradition of recycling your bottles at home.
___________________________________________________________________________________________________________________________________________________________________________________________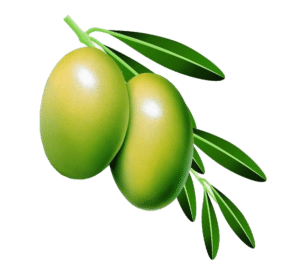 Veronica Foods 
Olive Oil Summit
& Harvest Trip
Saturday-Sunday
October 17-18, 2015
 Sherry and the staff from The Enchanted Olive will be attending the annual summit in Oakland, CA where Veronica Foods is located. This summit is a part of Veronica Foods' many efforts to ensure we have the most pertinent and up-to-date information about the olive oil industry, enabling us to best serve our customers. In addition to informational sessions and guest speakers, we will also be going through a guided tour of the Woodland Olive Mill, seeing firsthand the process of making olives into the luscious olive oil we sell at the store. This is a wonderful opportuni

ty and we look forward to sharing what we lea

rned with all of you.
*Please make a note that we will be CLOSED on Sunday, October 18th and Monday, October 19th.
_____________________________________________________________________________________________________________
20 Easy Ways to Use Olive Oil & Balsamic Vinegar
Make salad dressings by combining olive oils and balsamics or use each separately.
Top your popcorn with butter or infused olive oils.
Cook scrambled eggs in various infused olive oils.
Substitute butter olive oil in place of butter for baking.
Add walnut oil to chocolate cookies, brownies, or icings.
Flavor bottled water, sparkling water, iced tea, and alcoholic beverages with fruit balsamics.
Add fruit fused olive oils (blood orange, lemon, lime) to pancakes, brownies, muffins.
Pair olive oils and balsamics to make marinades for beef, fish, pork, or poultry.
Pour dark balsamics (chocolate, espresso, raspberry) over vanilla ice cream or fresh fruit.
Use infused olive oils in various crock pot meals such as pulled pork, soups, roasts.
Cut up potatoes, toss in favorite olive oil, and bake.
Dip bread in the herb-infused olive oils.
Add flavored fruit-fused olive oil and balsamics to oatmeal.
Use herb or spice-infused olive oil in place of mayonnaise on deli style sandwiches.
Flavor ground beef with olive oil before making fajitas, burgers, tacos, or meat loaf.
Add fruity balsamics and olive oils to plain yogurt.
Use olive oil to sooth a tickling or sore throat.
Apply olive oil to skin as moisturizer or as makeup remover.
Sooth a burn or remove hot pepper residue from hands with olive oil.
Add a splash of olive oil to your pets' food for a shiny coat.
*Olive oils and balsamic vinegars make wonderful hostess/housewarming and special event gifts!
Also available for purchase: The Passionate Olive – 101 Things To Do With Olive Oil.
Location
120 North Perry Hwy  (Rt. 19)
Harmony, Pennsylvania 16037
We are located just North of Zelienople across from the Northgate Plaza shopping center.
Monday-Saturday, 10:00 am – 6:00 pm
Sunday, 1:00 – 5:00 pm
Closed on the following days:
Easter
Mother's Day
Memorial Day
Father's Day
Independence Day
Labor Day 
Thanksgiving
December 25 & 26
December 31 – January 2